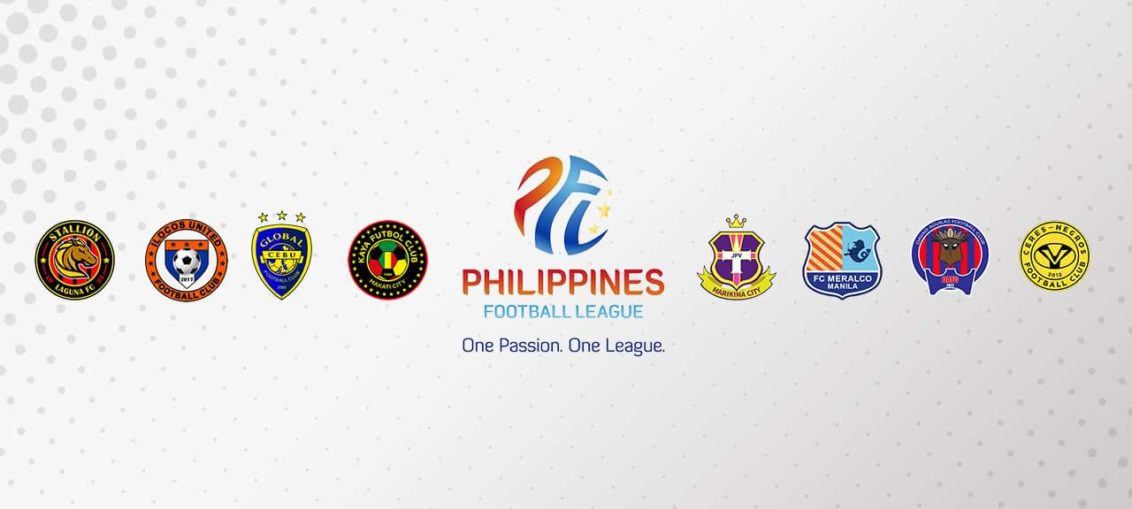 Updated: January 13, 2018
In the spirit of the most wonderful time of the year (the Transfer Window, not the holiday season), Pinoyfootball will compile all confirmed transfers of each PFL club until the close of the window. This entry will be updated everytime a transfer is confirmed.
* denotes a foreign player.
Ceres-Negros
IN:
Mike Ott (Angthong FC, Thailand, Undisclosed)
Amani Aguinaldo (Global Cebu, Free)
Takumi Uesato* (JPV Marikina, Undisclosed)
Sean Patrick Kane (JPV Marikina, Undisclosed)
Toni Doblas* (San Fernando CD, Spain, Undisclosed)
OUT:
Roland Muller (Released)
Fernando Rodriguez* (Released)
Luke Woodland (Released)
Kota Kawase* (Released)
Joshua Grommen (Released)
Iain Ramsay (Released)
Davao Aguilas
IN:
Josh Grommen (Ceres-Negros, Free)
OUT:
Jordan Jarvis (Global Cebu, Undisclosed)
Global Cebu
IN:
Jun Badelic (Free)
Jordan Jarvis (Davao Aguilas, Undisclosed)
OUT:
Amani Aguinaldo (Released)
Misagh Bahadoran (Released)
Hikaru Minegishi (Pattaya Utd, Thailand, Free)
Ilocos United
IN:
OUT:
JPV Marikina
IN:
OUT:
Takumi Uesato* (Ceres-Negros, Undisclosed)
Sean Patrick Kane (Ceres-Negros, Undisclosed)
Kaya FC-Makati
IN:
OUT:
Stallion Laguna
IN:
Anton Amistoso (Free)
Ken Kensei* (Free)
Farbod Mahmudi (Free)
OUT: