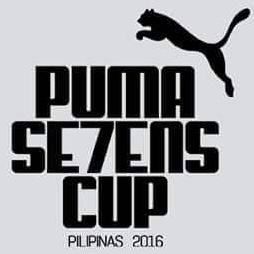 PUMA, one of the biggest sports apparel company in world today has sponsored a nationwide football tournament known as the Puma Sevens Cup.
The tournament started last year and it has gone to several provinces all over the Philippines. So far according to organizer Jomar Moscaya, they have gone to at least 10 provinces to hold their 7-Aside competition for players U-11, U-13,U-15, and U-17.
After more than a year of competitions, the tournament has been hounded by controversies. A coach from Gingo-og City posted his frustration on Facebook and ever since the post went viral and got various comments from coaches, players, and parents involved in the competition.
The Puma Sevens Cup is good for our football playing youth. It is the only youth tournament that is on-going after the Pru-Life UK also stopped their program because of inside squabbling among organizers. There use be many corporate sponsors which organized national youth football tournaments like the Coke Go-For-Goal, Adidas Cup, and Milo Cup. All these programs have stopped leaving a vacuum in national youth football development.
The entry of Puma with their Puma Seven Cup was a welcome to the young footballers. However, these recent controversies have put a dent to the image of the tournament and Puma.
Tournament organizer Jomar Moscaya however is quick to answer those critics. Here is his answer which he posted in his FB account.
To all our Partners and Coaches:
Good afternoon.
People accuse me that the National Finals is not for real. They say that it is a scam.
WRONG! Of course there is a National Finals. But people have to realize that it takes times, takes months to finish all the 15-18 provincial / regional legs. Please do not expect that the National Finals will take place immediately after one's provincial leg.
I have to always adjust, re-sked, postpone, etc. numerous provincial legs due to a variety of conflicts and situations. For example, three legs in Mindanao this month have been postponed due to Typhoon Vinta. As a result, we again have to make major adjustments with our schedule which includes the National Finals.
There is a National Finals. Non-negotiable. It is for real. I apologize for the delay, repeated delay. But I guarantee you that it will happen after we finish all the scheduled provincial legs.
Happy New Year. Thank you.
Jomar Moscaya