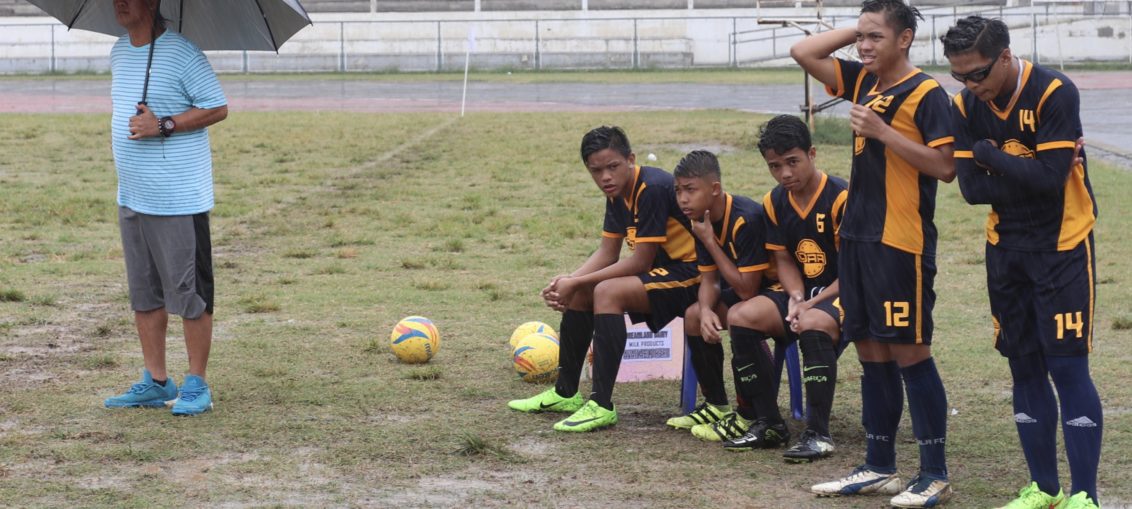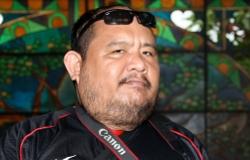 I have lost most of my hair in promoting the beautiful game and yet I have not seen any improvement in how the Department of Education is handling the tournaments from the District, Division and now the Regional meet.
The Regional meet is the last step before the Palarong Pambansa which is set next summer in Vigan City Ilocos Sur.
This year's Regional meet has been hosted by various Department of Education divisions all over Region X after Tangub City withdrew in the last minute. Cagayan de Oro City hosted the competition in the elementary boys and secondary boys.
The competition suffered delays due to bad weather and poor tournament management. The tournament is already over but the problems could not just be brushed off.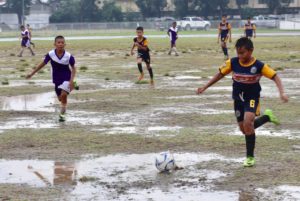 WATER CLOGGED PELAEZ SPORTS COMPLEX
The venue, the Pelaez Sports Complex, was in terrible shape and only a crazy coach would allow their players to play on such a bad pitch. Luckily there were no serious injuries. But what was appalling was that there were no medics available during the matches.
A player from Iligan City secondary team suffered a slight gash on his right eyebrow and was told by the organizers to find his own medics. If I was the parent of that player I could have gone ballistics and sued the Department of Education.
There were no chairs and tents to seat the players beside the pitch and to protect them from the sun and rain. The only tent available was for the officials.The worst was that the officials insisted to the teams to play at the Pelaez Sports Complex despite of puddles, the mud and the water which covered almost 80 percent of the pitch. Luckily for the players the management of the complex saw the front page of Sun*Star CdO which showed the bad state of the pitch. This forced the organizers to look for an alternative venue.
The hustle could have been avoided earlier if DepEd considered using the Rosevale School field Uptown. The Rosevale School admin have always been helping DepEd in its sports programs and why it did not request for the use of the field earlier is surprising.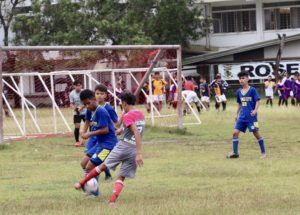 LOOK AT THE PRISTINE ROSEVALE SCHOOL FIELD UPTOWN WHERE OZAMIS CITY AND EL SALVADOR CITY ARE SEEING ACTION WHEN THE ORGANIZERS FINALLY MOVED THE GAMES.
The games were then played in Rosevale School field. No puddles, and nice grass. The team manager of this competition should have thought of this earlier.
Then there was the number of players allowed per team. The Palaro allows a maximum of 18 players per region. But here in the NMRAA regional, participating teams have sent 15 players and others 18. The CdO teams have received an order to come up with only 15 players. So which is which?
Then the number of minutes per match. Organizers were allowing only 20 minutes per halves in the secondary category and 15 minutes per half in the elementary. It was an 11-A-Side tournament. This was not a festival. No wonder why Region X has not won a medal in secondary and elementary football for a long time. We have incompetent officials. (l.biantan@gmail.com)