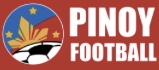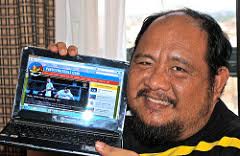 IT was disappointing that the Philippine Azkals have not secured an out right entry to the Asian Cup on 2019 in UAE after they managed only a scoreless draw against lowly Nepal in the high altitude Himalayan City of Kathmandu last week.
However, hopes are still high for the Azkals as they have another chance of making the 2019 tournament when they clash with Tajikistan in their last match in Group F in Bacolod City on March 27, 2018.
The Azkals continue to lead their group with nine points, with two wins, and three draws. They have to thank the Tajiks and the Yemenis after they also managed only a scoreless draw against each other in their last match last week.
Yemen and Tajikistan are tied in the second place with seven points each. The Azkals, who defeated Tajiks away, 4-3, in the Tajikistan capital city of Dushanbe in June 13, need to win in Bacolod to avoid complications in the standings.
Despite of a disappointing result in Kathmandu, I am betting my house for the Azkals to win in Bacolod. I have already booked a plane ticket and a VIP seat at the Panaad stadium.
By that time, injured key players Javier Patino, and Amani Aguinaldo should be fit to help the Azkals capture a seat to the UAE tournament.
The match against Nepal last week in Kathmandu was a big contrast against their home match at the Rizal Memorial stadium last March 28. The Azkals then drowned Nepal, 4-1, with two goals from Phil Younghusband, and one goal each from Ian Ramsay and Javier Patino.
In Kathmandu, the Nepalese came prepared and were used to high altitude match. The autumn cold also added to their advantage. The Azkals flew to Kathmandu few days early but the long travel and the cold weather did not help.
Nepal also came into the match in full force with two teenagers from Marbella United FC in Spain Bimal Magar and Anjan Bista leading them.
The Azkals went to Nepal minus Amani Aguinaldo, Manny Ott and Javier Patino who are all nursing various injuries. Luckily for them, their defense held on despite of Amani's absence. Kurt Dizon replaced Patino up front. He had several chances of scoring but failed to find the back of the net many times.
I always wonder why coach Dolley does not usually start James Younghusband. The forwards always miss his crosses. He came in as late substitute but I think it was too late.
Bukidnon lad Joshua Dutosme was in the line-up for the first time but he was an unused substitute. The young midfielder from Ceres will have to wait for this turn to earn his first cap for the country.
Spitfire Misagh Bahadoran of Global Cebu FC was in the line-up but was not used. He could have provided some sparks up front and maybe could have scored a goal.
Football history is still with the Azkals as they wait for March 27, 2018. The battle with the Tajiks will be remembered as the best moment of Philippine football history. That will be the moment we are waiting for and the best part of it is that we can taste the moment at home. (l.biantan@gmail.com)