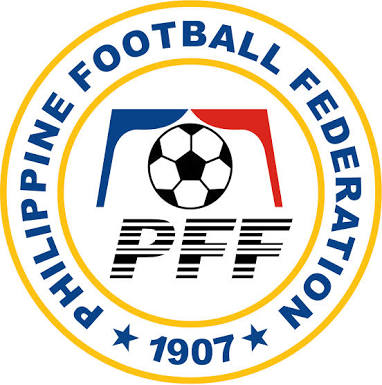 With rumors filtering in that the Philippines is joining the CTFA-organized tournament in Taiwan this December, there is a good chance that new faces will be drafted in the national squad. The timing of the tournament and the PFL playoffs means that a good chunk of the established Azkals are unavailable, but it doesn't mean the eliminated PFL teams do not offer quality. Here is my take on a 23-man Azkals squad entirely composed of players from the bottom 4 PFL clubs.
Honorable Mentions
Jason De Jong (Davao Aguilas), Matt Hartmann (Davao Aguilas), Reynald Villareal (Stallion Laguna), Alen Angeles (JPV Marikina), Jhan Melliza (Stallion Laguna)
-The biggest casualty of this rare Azkal chance is  Jhan Melliza, the leading Pinoy scorer of the PFL. His injury right after his return from the callups last October means he may not be 100% come December. The Azkals veterans De Jong and Hartmann may have burned enough bridges to be overlooked by Thomas Dooley, while Villareal and Angeles may be pipped to a spot by players with a better recognition despite some solid performances.
Goalkeepers
Benito Rosalia (Stallion Laguna), Nick O'Donnell (Davao Aguilas), Nelson Gasic (JPV Marikina)
– Nick O'Donnell is the perennial substitute keeper of the Azkals and Aguilas but a start for him is not guaranteed with Gasic and Rosalia lurking behind him while getting regular minutes in their respective clubs. Gasic was a star performer for JPV during their early season winning run, while Rosalia oversaw the defensive renaissance of Stallion in the second half of the season.
Defenders
David Kamau (Ilocos United), Camelo Tacusalme, Sean Patrick Kane, Kouichi Belgira (JPV Marikina) Jordan Jarvis, Reymart Cubon, Simone Rota (Davao Aguilas)
Davao's Azkal spending spree means a few veterans are available to provide leadership to this squad, with Simone Rota the primary leader of the defence. Assisting him in the flanks would be U23 stalwarts Cubon, Belgira, and Jordan Jarvis. Sean Kane has proven himself at CB against Yemen, while teammate Tacusalme will look to redeem himself from the heavy loss to China and Kamau has the same skillset as Amani Aguinaldo. With the rumors that Fil-German CB Jeffrey Malcherek may suit up for the squad, one of the guys may have to be left out.
Midfielders
James Younghusband, Dylan De Bruycker (Davao Aguilas), John Kanayama, Charlie Beaton, Angelo Marasigan, Kennedy Uzoka, Nico Nazal (Ilocos United), Fitch Arboleda, Ruben Doctora, Yannick Tuason (Stallion Laguna)
-This potential midfield of the Azkals caters to every bracket of Filipino footballer imaginable. James Youghusband will be the mentor of central midfield, flanked by the defensive skills of John Kanayama. Youngsters Nico Nazal and Dylan De Bruycker would absorb more experience as they grow as the future anchors of the midfield.
However, the attacking midfield  is a free for all. Arboleda and Tuason have been in form in the last few games of Stallion, while Beaton and Marasigan have been the main wide men in Ilocos all season. Ruben Doctora and Kennedy Uzoka will also bring added goalscoring and running from the attacking midfield.
Forwards
Phil Younghusband, Angel Guirado ( Davao Aguilas), Chima Uzoka ( Ilocos United)
-Too bad that Jhan Melliza may not recover in time, as the forward line of this squad is the perfect mix of vintage Azkals and young bloods. Captain Phil may get his 50th goal for the country given the competition, while a vintage Angel Guirado game may bring some machismo back to the Azkals. Complementing them will be Ilocos' main man this season, Chima Uzoka.