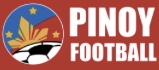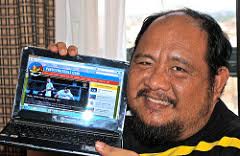 BY Jack Biantan
ENGLAND has now become a powerhouse in the world youth football competitions. Last summer, the Three Lions won the U19 World Cup in South Korea beating a spirited Venezuelan team, 1-0 in the final.
Just two days ago, England also won the U17 World Cup in India coming back from a, 0-2, deficit to trounce Spain, 4-2.
Why is the England youth program so successful these days? All of England's players come from different Premier League Clubs or other professional clubs from all over England. Even the Spanish team, all their players are from Barcelona and Madrid.
We need club football like other football playing countries to develop our young players.
It is ironic that our men's national football team the, Azkals, are having the best performances of their lives but our youth teams have been beaten black and blue just recently in international tournaments.
Of course the fans and the netizens are quick to blame the Philippine Football Federation (PFF) for the poor performances. Actually it is not the entire fault of the PFF why our national youth teams are suffering humiliations during international competitions.
There are many factors why our youth teams suck in international tournaments.
Our youth system is actually defective to start with. We lean too much on the schools to provide us with talents to boost our youth teams.
Most schools do not care about football and even their coaches do not care about the national teams unless they are coaching them. Most of the time they will not allow their players to play for the national teams in any international events and would always find excuses to refuse them permission to train and play. So next time do not bother the schools.
We have brilliant coaches with miles of experiences but then again most of them are based in schools. They could only get talents whom they know and whom they can get access to. And they are, their own players. So most of the time the youth teams that we send abroad are made up of players the from schools which the coaches are employed.
So, even how long the preparation would be, if the teams lack talents, it would never succeed in international competitions.
The solution for that then is to develop our youth through our different professional clubs. As of the moment there are very few PFL clubs who have youth teams. In the long run though, these clubs will be forced to develop their young players.
It is also good for the clubs to develop their players. When these players mature then, they can use them in their first teams thus spending less in buying expensive players from abroad. They could even make money if they sell these players later.
Unlike the schools, the clubs are always willing to lend their young players to the national youth teams because playing abroad would be beneficial to the players. The more they play against tough teams abroad, the more experience they gain. The experiences will then boost their confidence.
So what about the PFF? Since the clubs are already developing the players, then the PFF will have an easier job to do. The national coach could just then identify the players for the various national youth teams. Since these players have been polishing their skills with their respective clubs then they are fit and ready to be assembled anytime. It would not take time to moldthem as a team and be ready for action in any tournament. That is how it should be done. Other countries do that. Why can't we? (l.biantan@gmail.com)