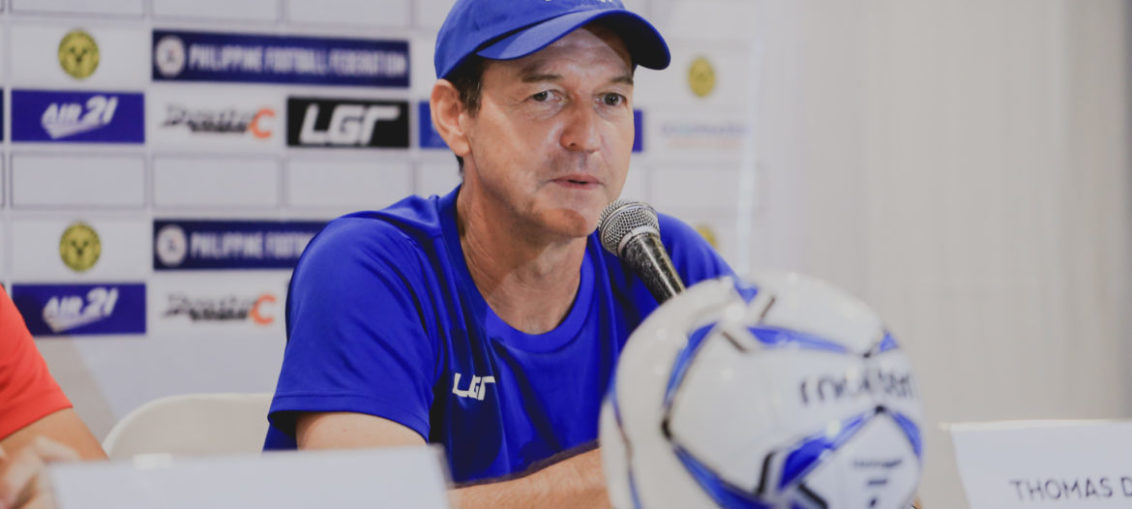 Doha, Qatar— Philippine Azkals coach Thomas Dooley is already moving on with midfielder Manny Ott's injury.
While he can't emphasize enough the importance of Ott's in the line-up, Dooley says he has already a plan to offset the latest injury woes to hit the Azkals.
"You try to find ways, solutions to make it right. We have players who, when you talk to them personally, think they can play better and that they should play. This is their chance to show why they should play," Dooley says.
READ MORE: http://pff.org.ph/