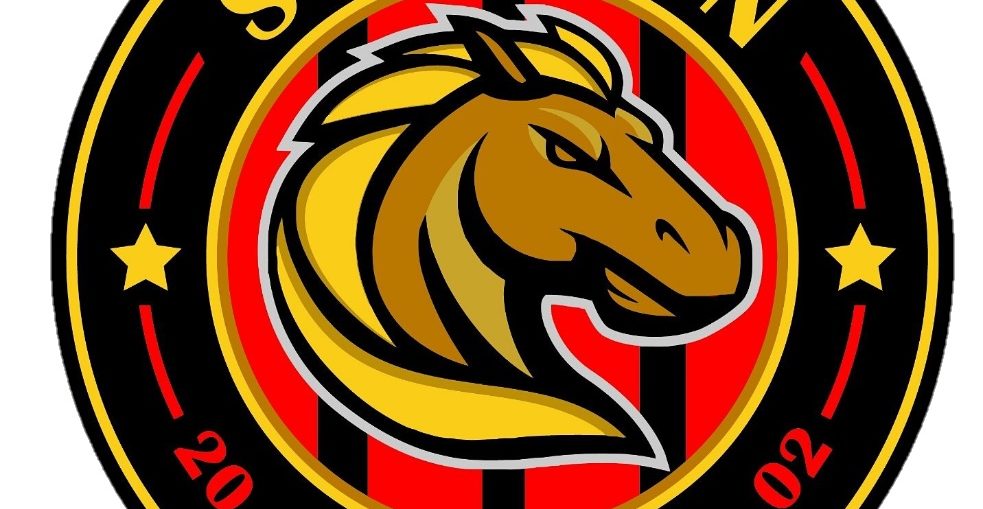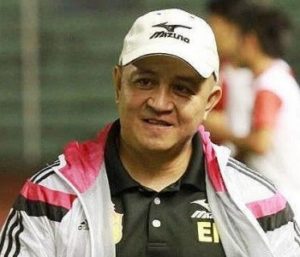 ERNIE NIERRAS
THE demise of FC Meralco-Manila is haunting the Philippines Football League (PFL) and many fans just like me can't still get over it.
However, there is another light in the deep winding tunnel that is Philippine Football.
Stallion-Laguna Football Club (SLFC) has provided that hope at the bottom of this difficult and complicated world of professional football.
In order for a club to succeed and be sustainable, first the owners should be football mad and have very deep pockets just like Stallion-Laguna FC head coach and part owner Ernie Nierras and his partner, CEO Filbert Alquiros.
I have known Ernie since 2008 during the AFC Challenge Cup qualifier in Iloilo City. He was not involved with the Stallion yet. He has a fiery personality and he is football crazy. He eats, sleeps and dreams the beautiful game.


PYTHOS AND GILIGAN'S ARE THE MAIN CORPORATE
BACKERS OF STALLION-LAGUNA
I have not met Alquiros yet but he is the owner of the All-time Filipino favorite chain of restaurants Giligan's and he has partnered with Nierras in running the SLFC.
Nierras owns tech company Pythos Technology Philippines Inc.
Those are the main reasons why SLFC still exists and continue to flourish.
FCMM owner Manny V. Pangilinan has deep pockets but he is not football mad. I bet he even has not seen a single match of the FCMM Sparks. MVP however is passionate of all sports and has not cut his ties with football. In fact he is the main supporter of the Asian Football Confederation (AFC) Women's Cup bound Philippine Women's team, the Malditas, this April.
Nierras said in a recent interview that SLFC operate with a fix budget that can sustain the club for years to come. "Although the price of player's services has gone up our CEO Filbert Alquiros always sets a realistic budget for the team to operate with. He makes all financial decisions and I make the technical decisions. Together we figure out how to make things work for the SLFC family,'' Nierras said.
And that might be one of the reasons why the FCMM has folded up. They failed to control their operational cost.
Nierras also stressed that it is not easy to run a club in the PFL. "Our fans need to be a little bit more patient and understanding. It is not a Pro-Bono work but it is "Puro Abono''. Filbert and I are lucky that we both have wives who allow us to spend on football. To us, it is a family based undertaking. Both our sons play on the team. Our daughters run the day to day operations of SLFC,'' he said.
SLFC is also enjoying the support of their local community which FCMM did not have.
The City of Biñan from Congressman Len Alonte, Mayor Arman Dimaguila and Vice-Mayor Gel Alonte have been instrumental helping them. "We have been working together with them to make sure we host our matches in the PFL according to AFC standards. We have been teaching city personnels assigned to assist us in making sure everything runs smoothly during match days. We also involved the PFF with the city of Biñan to help jump start our outreach program.The PFF just recently donated 500 footballs to the city,'' he said.
But the icing on the cake according to Nierras is the support of the local Ultras, the Laguna Lakeside Squad. "They are helping us grow our fan base. we will be working closely with them this season to make sure the city of Biñan and the province of Laguna will be known for football. We are blessed to have them as true Ultras,'' he added.
The Stallions are only one year in Laguna but they already have a flourishing Youth Academy. That is because the club has a "No Turning Away Anybody'' policy, regardless of their playing ability. They operate their youth academy with objective of developing players for their Youth Elite teams, Stallion B and for Stallion A (their professional team) and for the national team.
Their first team assistant coaches who are all AFC Licensed coaches are the main coaches in their Academy. "That means we are able to download our training and playing philosophy from top down. Some of our players coach our academy as well,'' he said.
He also added that they try to expose their youth players to the reality and demands of a professional footballer, by allowing them to watch their practice sessions and tryouts.
"Our academy operation is almost self sustaining. We are hopeful that one day we will be able to generate enough income where we can provide academic scholarships for our elite players, just like a full fledge football academy.
The other PFL clubs should learn from the SLFC in order to survive. Ilocos United has followed FCMM but fortunately the Vigan City based team has not folded up but just filed a leave of absence this season and vowed to comeback next year.
Let us just hope, Davao Aguilas, Ceres Negros, Kaya, JPV and Global Cebu will follow SLFC example. (l.biantan@gmail.com)