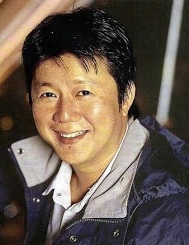 NEW CEBU GLOBAL FC OWNER ALVIN CARRANZA.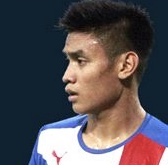 AMANI MANUEL AGUINALDO
THE fight for the signature of the country's best young defender Amani Aguinaldo is not yet over as the Cebu-Global still holds the right of first option according to team owner Alvin Carranza.
He added that there is a clause in Amani's contract with Global-Cebu that they have the right to match another team's offer if his contract expires. Amani's contract with Global expired last Dec. 31
Ceres-Negros and Davao Aguilas have offered fresh contracts to Amani but the young central defender is bent on signing with Ceres.
Carranza who owns the MacGraphics Carranz International Corp., insists that they have to see the offer of Ceres. "Global-Cebu has the right to match the offer of Ceres. The right to match the offer is in his contract,'' he said.
This must be the reason why the Busmen have not yet officially announced that they have acquired Amani.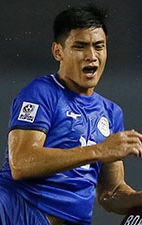 Amani confirmed that he is still recuperating from an Anterior Cruciate Ligament (ACL) injury and is slowly recovering. He however refused to reveal the contract negotiation with Ceres or the seriousness of Global-Cebu to extend his contract.
Davao-Aguilas have also offered him a contract but a source from Aguinaldo's camp insists that the 22-year-old former FEU and UP player is bent on signing for Ceres.
If Cebu-Global matches Ceres offer then it will be sweet music to the ears of the Cebuano fans who have been solidly`supporting the club since they started playing at the Cebu City Sports Complex last season.
It would be also a brave move for Global-Cebu owner to match Ceres offer as Aguinaldo will not be fit in the early part of this year as he is still in recuperating from and ACL injury he suffered in October last year.
Will he sign for Ceres, or will he stay in Cebu? Davao stealing him will be a long shot but who knows. The ball is round. (l.biantan@gmail.com)