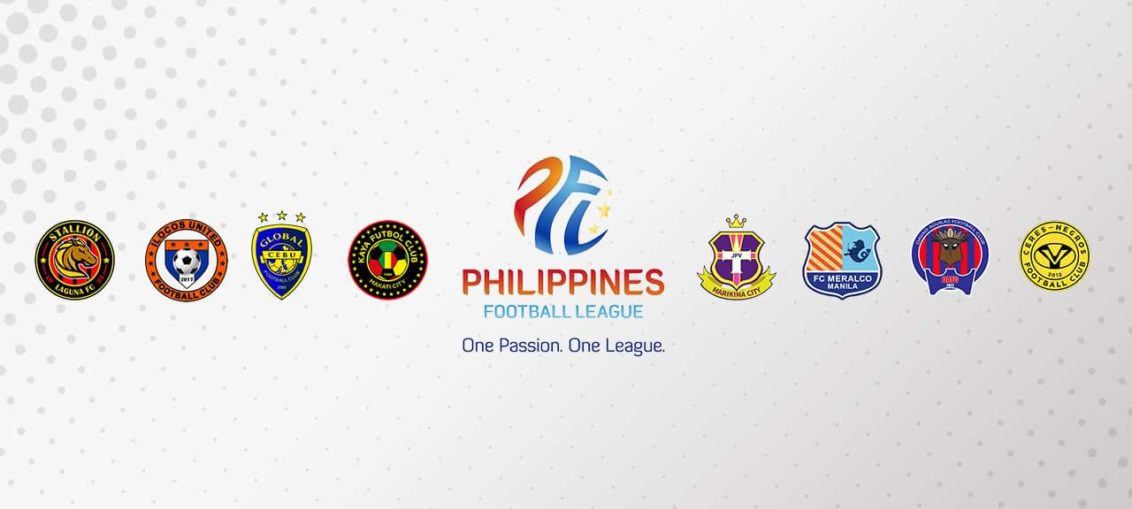 Manila and Laguna settle for a draw, Ceres survives Kaya, Davao finally wins, Global dispatches JPV.
OCT 14
FC Meralco Manila vs Stallion Laguna FC
Meralco manila continues their unbeaten run against Stallion Laguna with a nil nil draw at the Rizal Memorial Stadium. With the result, Stallion Laguna is officially eliminated from playoff contention.
Ceres Negros FC vs Kaya FC Makati
Ceres Negros survived a very physical and controversial matchup against KAYA FC Makati. It was a rough and tumble affair at Panaad Park and Stadium in Bacolod after heavy rains made the pitch soft and barely playable. Jordan Minta got the visitors the lead 3 minutes into the game but strikes from Bienve and Fernando got the hosts in front at the half. Alfred Osei got the visitors level in the 56th minute and it was looking like Kaya will grab a point against Ceres with Jeffrey Christiaens getting sent of late. But it wasn't meant to be as Fernando struck deep into injury time to give all 3 points for the hosts. With the win, Ceres are now only 7 points behind league leaders FC Meralco Manila with 5 games in hand against the capital club.
OCT 15
Davao Aguilas FC vs Ilocos United
It was a historic day for the Davao Aguilas as they finally grabbed that elusive first league win agains Ilocos United. Goals from Harrison Sawyer and ex Sparks Captain James Younghusband ensured the Eagles of their first W. With nothing to play for but pride, Davao made sure that they will not be the only team to remain winless by beating the team from the north to give sports fans from Mindanao something to cheer for.
Global Cebu FC vs JPV Marikina FC
Global FC remains immaculate at the Cebu City Sports Complex after dispatching JPV Marikina. Paolo Salenga and Hikaru Minegeshi scored for the Cebuanos while Jay Baguioro added a consolation for the Voltes.