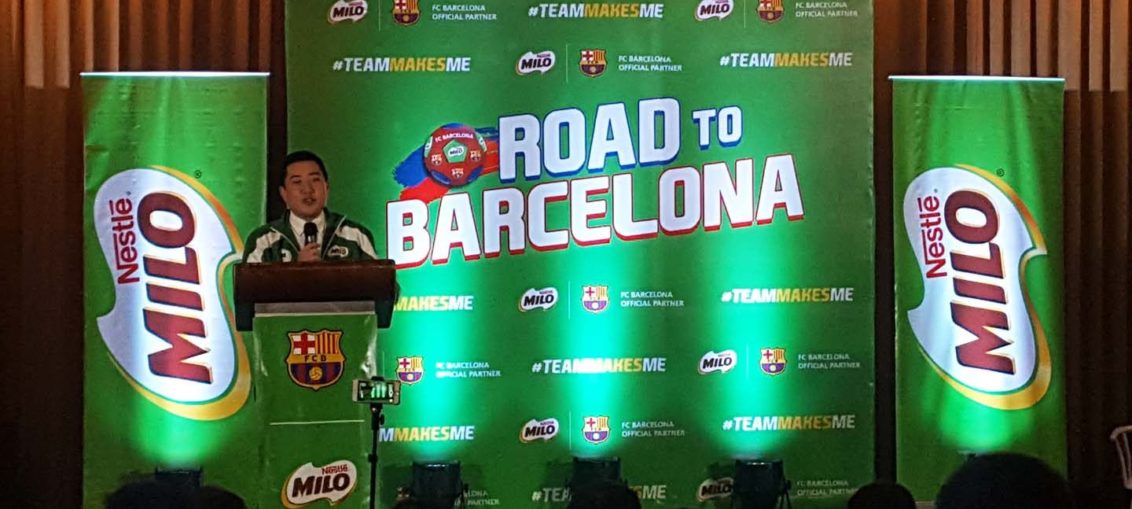 MILO Philippines are currently in hot water with the local footballing community after news broke out of their supposed failure with fulfilling their promise to two promising footballers who won a competition they recently held.
Lara Angela Amante and Lien Dale Manuel, both from Tondo, Manila respectively are the two winners of the recently held Road to Barcelona contest held by MILO in cooperation with Spanish Giants FC BARCELONA last September.
News broke out recently that MILO has supposedly informed the kids that they will not be able to go through with the promise of an all expense trip to Barcelona after the two kids supposedly failed to get the required papers in time. But some sources have informed us that their slots will be given to 2 other kids who can AFFORD to shoulder the expenses for the trip to Spain. This is contrary to their promise of an ALL EXPENSES PAID trip to Barcelona for the two winners.
Now no less than Azkals Head Coach Thomas Dooley has extended a helping hand towards the children involved.
MILO PHILIPPINES has released an official statement regarding the matter and it remains to be seen if Lara and Lien will be able to fulfill their dreams of going to Spain.