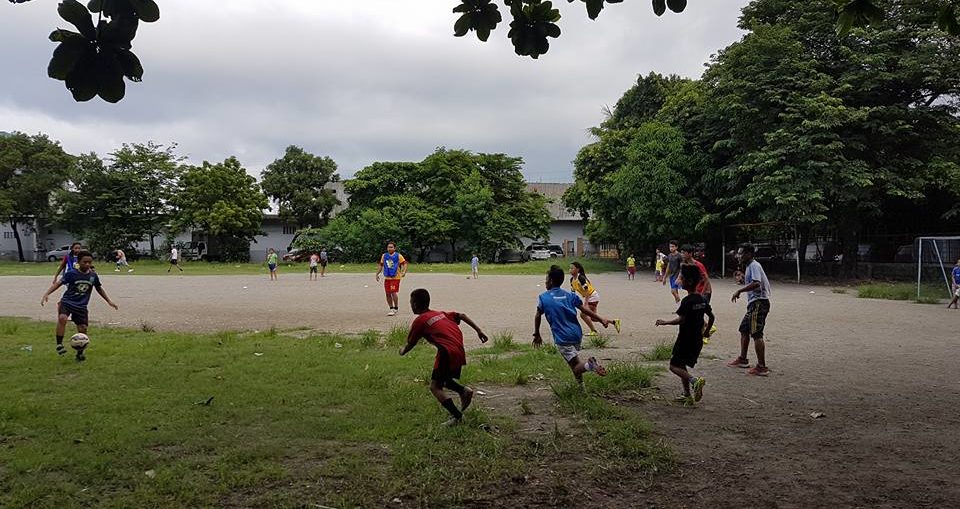 My personal vision for the development of Philippine football.
Football is a niche sport. No matter what us fans say, it will take a long time, if ever, for it to usurp Basketball as the number 1 sport in the Philippines. But that doesn't mean it can't play as a strong 2nd option for Filipinos.
I've previously written a similar list during the UFL's heyday. Now here's my take, updated for the current era, on how Football can develop and close the gap to Basketball as the Filipino's favored past time.
Number 1. 
The PFL.
Yes. I know the Philippines Football League is already in existence this year but do fans outside those that play regular Football know about it? No? The PFL is the first of it's kind in our country, which means it's FULLY PROFESSIONAL. Players have contracts and get decent pay. As the successor of the UFL, big things are expected of the PFL. Finally, there is life after Varsity Football for Pinoy booters. The problem before was what will college standouts do after they exhaust their collegiate eligibilities? With the PFL, much like the PBA for Basketball, kids who choose to take up Football will now have something to aspire to. Now if only those who manage the PFL can get their acts straight and produce the quality that we expect of a professionally run organization then I can feel assured and check this off my list.
Number 2.
Academies.
Let's face it, as a developing nation, our parents put a premium on our education. There is no way in hell that kids no matter how talented, will be allowed by their parents to skip school to pursue a football career just like how they do in other countries. So what do we have to do for our young stars to keep developing their footballing skills while STILL getting a proper education? I believe I have an answer to that. ACADEMY AFFILIATIONS.
So how does this Academy Affiliation work? Each PFL club already have academies in place as a requirement for them mandated by the league. Now normally, joining a football academy would be a full time gig. It's either football or school. Buy I ask, why not both? This is where the affiliation comes in. We already have established programs in various schools around Metro Manila and even in the provinces. PFL clubs can then form an affiliation with these schools with existing football programs to be absorbed under their respective umbrellas. I'll use an existing NCAA school as an example.
SAN BEDA College has one of the best football programs in the country. It is also conveniently located in Manila where FC Meralco Manila happens to play. Now FCMM can form a partnership or affiliation with San Beda and their academy. Now what would be the terms of this partnership?
For a start, FCMM's academy kids will ALL have the chance to be enrolled in San Beda. These kids will start going to school from High School all the way through college if they so wish. These kids will then be available to play for the NCAA tournament once their requirements are in place.
FCMM will then provide the training and coaching for these kids with the Head Coach of San Beda coming from the staff of Meralco Manila. This means these kids will play under the Meralco System and will receive the same kind of Professional Training as their First Team counterparts.
In return for this partnership, the rights of first refusal of these kids that goes through this system will belong to Meralco Manila or the respective club in general. Meaning once they graduate, Meralco has first rights to sign them for professional contracts. If Meralco offers them a contract and they refuse and/or sign with another PFL club, Meralco will then receive a corresponding fee equal to the financial commitment that the kid received from Meralco through schooling and training. That way, promising prospects can't be poached without the mother club getting proper compensation.
But how will this apply for teams outside Metro Manila? Global Cebu can form an affiliation with the University of San Carlos and have their players play in the Cesafi. Ceres can go with University of Saint Lasalle, the Aguilas can do so with Ateneo de Davao. Ilocos and Laguna can do so with schools in their home provinces as well. The PFL can then sanction a tournament for academies outside the collegiate season for the players to receive game time all year round.
So in theory, the kids will receive proper education, play and train at a professional level all without voiding their amateur statuses. Those who will not be fortunate enough to play for the first team will still receive their diplomas if their football careers don't pan out, it will be a win for the club and the players as well.
Number 3
Playing Fields
Accessible Football pitches can be rare in Manila and even in the provinces. It's hard to find free places to play organized football outside those like Turf in BGC or Chelsea Blue Pitch. A solution I've always been an advocate of is to have dual purpose basketball courts that can also be used for Futsal or Indoor Soccer. Futsal is the "younger brother" of Football. It's played in a hard surface, it's fast paced similar to basketball. There are also some other similarities like unlimited and flying substitutions making it possible for everyone in the roster to play. It's also more appealing than football for those that are looking for a faster paced spectator sport with the potential to be high scoring. Futsal is also a great way to develop better ball skills as it's played on a smoother surface therefor putting a premium on ball control and technique.
I know my ideas aren't perfect but they are far from wishful thinking. These ideas can be realized given the right circumstances.
(This article was originally posted June 25, 2017)