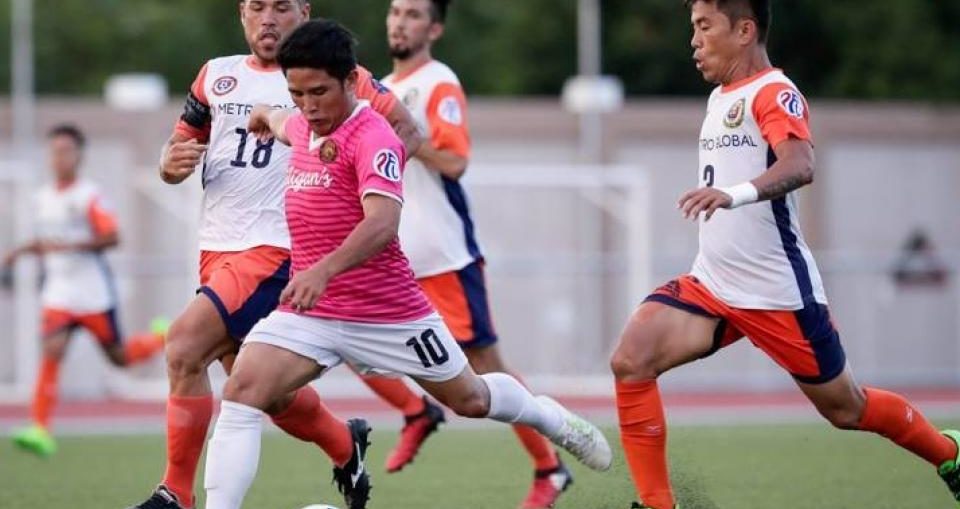 Image source: stallionfcphil.com
The most lethal Filipino striker this season has finally made it.
Stallion Laguna's Jhan Melliza has been finally called on the back of his exciting club performances this season. The former FEU forward has already scored 13 goals this PFL season and the fans have been calling for his callup since the last international break. Despite the absence of Misagh Bahadoran and Javi Patiño due to injury, the Azkals have a potentially lethal attack group composed of Melliza, Phil Younghusband, Iain Ramsay, Hikaru Minegishi and Mike Ott.
JPV Marikina midfielder Sean Patrick Kane has also been handed his first call-up by Azkals coach Thomas Dooley. Meanwhile, Meralco Manila's Curt Dizon has been handed a return to the Azkals since his last appearance in 2014.
Daisuke Sato returns after his suspension during the last round. The decimated Azkals defence are still without the injured centre-back Amani Aguinaldo and would have to rely on Carli de Murga, Stephan Palla and Dennis Villanueva to protect Neil Etheridge's goal.
The Azkals will face Yemen in Qatar on October 10 for the in the 2019 Asian Cup Qualifiers. The Azkals are currently top and unbeaten in their group with 2 wins and a draw.
Goalkeepers:
Neil Etheridge (Cardiff)
Patrick Deyto (Global Cebu)
Nick O'Donnell (Davao Aguilas)
Defenders:
Stephan Palla (Wolfsberger AC)
Carli de Murga (Ceres Negros)
Daisuke Sato (AC Horsens)
Junior Muñoz (Ceres Negros)
Dominic del Rosario (Global Cebu)
Simone Rota (Davao Aguilas)
Midfielders
James Younghusband (Davao Aguilas)
Manny Ott (Ceres Negros)
Sean Patrick Kane (JPV Marikina)
Dennis Villanueva (Global Cebu)
Curt Dizon (Meralco Manila)
Paul Mulders (Global Cebu)
Iain Ramsay (Ceres Negros)
Hikaru Minegishi (Global Cebu)
Harry Foll (Hansa Rostock)
Kevin Ingreso (Ceres Negros)
Forwards
Phil Younghusband (Davao Aguilas)
Jesus Melliza (Stallion Laguna)
Mike Ott (Angthong United)
Dylan De Bruycker (Davao Aguilas)