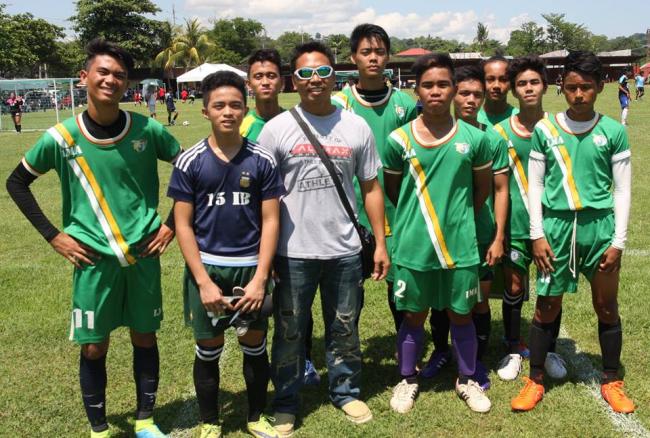 School owner and football fan Ike Olandesca yesterday paid the entry fee of P1000 to insure their participation in the Secondary division. Only four teams in the Secondary and Elementary divisions will compete in the two-day tournament.
" It is a great opportunity. We will play to win or we play to learn,'' he said.
Little Me has undergone a massive build up for the 2016-2017 football season starting last summer. It tried to recruit CdO's top players like Greg Naguines, Carlo Dorin, and Jethro Borlogan.
Naguines and Borlongan however, signed up for De La Salle Green Hills in Manila and Dorin has remained with the Misamis Oriental General Comprehensive High School (MOGCHS).
Little Me however managed to recruit talented players from Ginggoog city and Iligan city to bolster its line-up for the Department of Education (DepEd) District, and Division meets. The District meet will start this week in different venues all over the CdO.
Top football School teams like Rosevale School, Corpus Christi, Xavier University, Our Lady of Lourdes Elementary School of Camp Philips (Olles), Liceo University High School, Bulua High School, Bulua Elementary School, Lumbia National High School and Abba's Montessori School have been invited.
Since only four teams in each categories can be accommodated, the organizers have made a first pay first serve policy in the accepting of entries.
Trophies and medals are at stake for the winners while top players like the Best Goalkeeper, Best Defender, Top Scorer, Best Midfielder and Most Valuable Player will also get special trophies. (l.biantan@gmail.com)